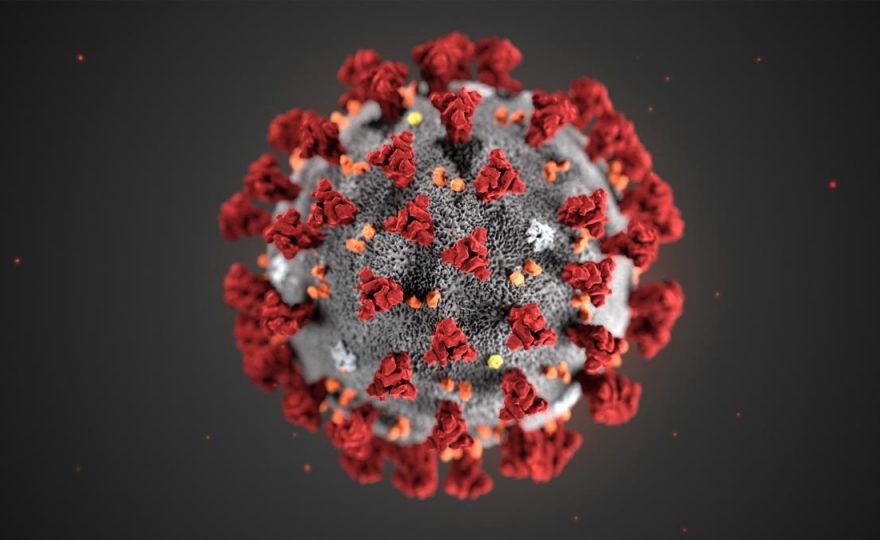 USICD has developed the below COVID-19 resources in response to requests from our disabled peoples' organizations around the globe. Please send your official updates and press releases to info@usicd.org
Go to:
USA-Government
USA-Civil Society
International
USA – Government
Official US Government coronavirus website. Also visit https://www.usa.gov/coronavirus (Spanish: https://gobierno.usa.gov/coronavirus) to learn more about the Government's response to COVID-19.
Administration for Community Living (ACL) webpage on COVID-19 for older adults and people with disabilities. Scroll to the bottom of the page for resources in Spanish.
Center for Disease Control's How to Prepare webpage. The CDC website also has Frequently Asked Questions for International Travelers
CDC Language Assistance Services
CDC: Six American Sign Language (ASL) videos on COVID-19 (may take a few minutes for the YouTube channel to load)
CMS: Coronavirus (COVID-19) Partner Toolkit (lots of excellent resources)
CMS: Fact Sheet on 1135 Blanket Waivers
Department of Defense Military OneSource COVID-19 information for the military community.
Department of Education Q&A on Proving Services to Children with Disabilities During the Coronavirus Disease Outbreak
Department of Labor COVID-19 webpage includes information on workplace safety, and other general relevant information for workers and employers.
Department of State COVID-19 webpage includes travel advisories, international aid information and other important details.
FEMA: Coronavirus (COVID-19) Response (available in Spanish)
Internal Revenue Service (IRS) Coronavirus Tax Relief information. Details about tax filing which has been extended to 15 July, 2020. Read more here.
NYC Health: General coronavirus resources and Guidance for people who may have increased risk
Public Law 116-123 – Coronavirus Preparedness and Response Supplemental Appropriations Act Read the summary here.
SAMHSA's Tips for Social Distancing and Isolation – This tip sheet describes feelings and thoughts people may have during and after social distancing, quarantine, and isolation. It also suggests ways to care for behavioral health during these experiences and provides resources for more help.
SAMHSA Disaster Distress Line: https://www.samhsa.gov/find-help/disaster-distress-helpline
Deaf/Hard of Hearing instructions:
Text TalkWithUs to 66746
Use your preferred relay service to call the Disaster Distress Helpline at 1-800-985-5990
TTY 1-800-846-8517
National Council on Disability COVID-19 Letter to Health & Human Services Office for Civil Rights
USAID Novel Coronavirus (COVID-19) webpage provides latest updates and US assistance to other countries.
Go to USA-Civil Society
USA – Civil Society
American Foundation for the Blind (AFB) Accessible Education Resources
(blog dtd 23 March, 2020)
HuffPost Personal: As A Disabled Person, I'm Afraid I May Not Be Deemed Worth Saving From The Coronavirus by Email Ladau (25 March, 2020)
Blindy Blog Resources for the Blind and Visually Impaired Community
Center for Disability Rights: Action steps for attendant service users
Disability Demands: We're All in This Together #DisabilityDemands #WhatWeNeed – Use Twitter to Tweet What the Community Demands
Disabilityscoop: Coronavirus Brings Added Worries For People With Disabilities (article dtd 17 March, 2020)
Disability Rights Education & Defense Fund (DREDF): Letter to CA Governor Gavin Newsom: Protect Disabled Californians and Prohibit Healthcare "Rationing" Based on Disability (20 March, 2020)
Disability Rights Fund: Our Response to COVID-19 Concerns
Emergency Preparedness Checklist for Personal Assistant Services Users

Family Caregiver Alliance; National Center on Caregiving: Coronavirus (COVID-19) Resources and Articles for Family Caregivers
Feeding America : Find Your Local Food Bank
Forbes: Mindset Matters: Invisible Disabilities And The Future Of Work In The Era Of COVID-19 by Jonathan Kaufman (article dtd 23 March, 2020)
Forbes: 5 Things To Know About Coronavirus And People With Disabilities by Andrew Pulrang (article dtd 8 March, 2020)
The Paralysis Resource Center has created this resource for people living with paralysis. Additional paralysis resources:
Plain Language Information on COVID-19 from the Self Advocacy Resource and Technical Assistance Center (SARTAC)
This 8-page booklet about the Coronavirus is written in plain language. It was created by and for people with developmental disabilities. It focuses on "need to know" information (not "nice to know" information).
Portlight Strategies, Inc. COVID-19 Announcement webpage – includes information about a call-to-action identifying the urgent need for immediate strategies and solutions from the federal government and governments at every level, including local, state, tribal and territorial, to address the specific needs of people with disabilities, older adults, and people with access and functional needs throughout the COVID-19 outbreak and all public health emergencies.
National Association of the Deaf (NAD) COVID-19 Message About Coronavirus.
National Council on Independent Living (NCIL) Advocacy Monitor
National Federation of the Blind response to COVID-19 Press Release
National Organization for Rare Diseases: Prevention and risk for rare community
New York Times: 'I Will Not Apologize for My Needs' by Ari Ne'eman (Opinion dtd 23 March, 2020)
New York Times: Will Disabled People Be at a Disadvantage for Scarce Coronavirus Treatment? (article dtd 24 March, 2020)
Not Dead Yet Blog titled COVID-19 Reveals A Deadly Failure of Priorities. Visit USICD member Not Dead Yet to link to affiliates in the UK, Canada and New Zealand (scroll down on the right side-bar)
NPR: People With Disabilities Say Rationing Care Policies Violate Civil Rights by Joseph Shapiro (article dtd 23 March, 2020)
RespectAbility: Disabled Americans Demand Hospitals Aren't Pushed into Medical Rationing (article dtd 22 March, 2020)
Spectrum: How governments should maintain disability services during the pandemic by Ari Ne'eman (article dtd 24 March 2020)
The Arc: Disability Discrimination Complaint Filed Over COVID-19 Treatment Rationing Plan in Washington State (23 March, 2020)
Times Standard: What stores have special hours for seniors, disabled folks? Here's our list (23 March, 2020)
Tips for Emergency Use of Mobile Devices
University of North Carolina (UNC) at Chapel Hill; UNC team creates online toolkit for those supporting individuals with autism during COVID-19 epidemic (19 March, 2020)
World Institute on Disability Recommendations for Immediate Action: The Rights & Needs of People with Disabilities Who Use Personal Assistance Services & Supports Throughout COVID-19 Planning & Response
International
Africa
CNBCAfrica – COVID-19: Who is Protecting THE People with Disabilities? UN Expert
Ghana failed to provide coronavirus information in sign language (article dtd 23 March, 2020)
Mozambique -Learn How to Prtect Yourself from Coronavirus in LSM. Aiba Como Se Proteger Do Coronavirus Em LSM (information in sign language)
Australia – Urgent calls for targeted COVID-19 response for people with disability; The disability community fear that people will die without a coordinated plan (article dtd 16 March, 2020)
Canada
Canadian Association for Community Living: Easy Read and Disability-Related Resources for Families
People First of Canada: Information sheet
Caribbean Region
Disabled People's International (DPI) Acting Chairperson, Mrs. Henrietta Davis-Wray: Important Message from DPI on COVID-19 Pandemic
Europe
European Disability Forum: Comprehensive update from Europe
Inclusion Europe: Easy-to-read information about Coronavirus in many languages
India
Scroll.in: Coronavirus: For Persons with Disabilities, avoiding Covid-19 poses special challenges by Nipun Malhotra, New Delhi, India
Iraq
Activist Saji Mohammed, a disabled person at the Disabled People's Assembly in Iraq, launches her Coronavirus awareness message (no captions) The Iraqi Disabled – IAOD has more coronavirus discussion videos available on their Facebook page.
Iraq Alliance on Disability YouTube Coronavirus video in the deaf sign language of Iraq
Philippines – Social distancing's victims: In a Luzon quarantine, the disabled are mostly forgotten
International Disability Alliance's COVID-19 and the Disability Movement webpage includes a list of recommendations towards a disability-inclusive COVIS-19 response.
Disability Debrief by Mr. Peter Toress Fremlin provides resources and news from around the world around disability and COVID-19. Subscribe to receive updates from Mr. Fremlin.
International Labor Organization (ILO): COVID-19 and the World of Work
Special Rapporteur on the Rights of Persons with Disabilities: Opinion paper
Survey on People with Disabilities and COVID-19 Pandemic by United Nations Office for Disaster Risk Reduction – UNISDR Pacific
United Nations (UN) Economic & Social Commissions for Asia & the Pacific (ESCAP) Policy Brief: COVID-19 and Persons with Disabilities (look on the right sidebar for the link to download the brief)
United Nations Office for Disaster Risk Reduction (UNDRR) has launched a survey in order to collect information on the experience of persons with disabilities in the current Covid-19 pandemic. Please find the survey links below and disseminate through your networks.
UN Mobilizes Global to Fight COVID-19 (17 March, 2020)
UN News: Preventing discrimination against people with disabilities in COVID-19 response (Article dtd 19 March, 2020)
World Health Organization Country and Technical Guidance
World Health Organization Rolling Updates on COVID-19
World Federation of the Deaf: Informational Newsletter on the Corona Virus